Free Homeschool Resources
There are lots of great FREE and low-cost options to enhance your home learning!! This page has online resources, projects, activities, and book suggestions to keep your students growing and having fun!
UTILIZING THE INTERNET
We live in the greatest period of time known to mankind, when anything you want to know is only a click away. There are safety guidelines and best practices for distinguishing between good sources and poor sources, but largely the internet presents one of the best educational tools I've ever had. I've spent a lot of time searching for and experimenting with quality online resources to share. While you might be able to find many more by a simple internet search, in an effort to help you keep things simple I've listed only some of the best ones, the ones I actually use. They are all completely free, except for a few paid services I really love and have included at the bottom.
COMPREHENSIVE WEBSITES
Khan Academy has made a name for itself for providing incredibly high quality educational videos on a whole host of topics. Their math program is probably the best math tool on the internet, and can be used as early as the kindergarten years.
ABCYa.com contains hundreds of learning games in all subjects for grade K through 5. All of their children's educational computer activities were created or approved by certified school teachers. It's learning but it doesn't feel like learning. Children love it.
Worksheet Genius is the newest, and coolest, comprehensive worksheet generator I've had to date. It covers literacy and math, as well as a complete collection of spelling lists that can be used in almost any format you can think of. You can create your own or choose from their preset options. Plus, a randomize button automatically generates a new version of your worksheet so you can crank out variants efficiently. Another Math and LA free worksheet site I love to use is K5Learning.com.
PBS Learning Media is a super cool, extensive library of PBS media. You can create a teacher account for free, allowing you to save and organize the media, lesson plans, and quizzes you want to use. You can even let your child just play around on it and watch videos. However you use it, you will love it!
For those who love to follow standards and work progressively through topics, MobyMax is for you. Create a free teacher's account, build logins for each student, have them take placement tests, monitor their progress, and prepare them for tests; MobyMax covers math, number sense, fact mastery, language, vocab, and reading, all aligned to the common core.
AdaptedMind has K-8 lessons for both math and reading. A lot of them. Their lessons are adaptive and include fun games and incentives. The free version includes all of their lessons and games, so there is no need to become a member, but if you do you will also have access to progress reports and planning software.
DIY.org is the next generation of skill-based education. Children choose from 100s of skills, earn patches, and share their projects with others. Learn everything from baking to backend developing. Completely free to participate, the only cost is $4 if you want a real patch for the skills they've learned. You can also buy a display board or DIY backpack to show off the patches.
Coursera takes learning to a collegiate level, offering over 1000 college courses from some of the best universities in the world. Prepare your student for higher education or simply help them find a course they are interested in. You can even take courses with them.
MATH
This has got to be one of the best math games out there. ProdigyGame is a learner-responsive battle-type game where students use and learn new math skills over and over while earning new pets and "leveling up" themselves and their team. Students can play with friends as well as the worlds are all networked across the site, but there are no real communication avenues so it maintains its safety. The free version is a complete game in and of itself; becoming a member only adds extra items and such to the game play. If your kids love exciting games, they will love this. And you'll love that the parent/teacher dashboard tells you everything about how often they play and what they are learning!
Dad's Worksheets is a great resource for pre-made math worksheets. They have at least four versions of each type of worksheet, and order them so it is easy to know how to progress through them. They even have spaceship math, which is a new way of teaching math facts for mastery.
Math-Aids are also math worksheets, but they are dynamically created. This means you put in the parameters of the data set you would like to use for a particular topic of math, and their program creates endless variations of that worksheet for you. This is great when a child needs extra practice with something, and for reviews.
Don't be fooled by the name, Multiplication.com has math learning games for many different subjects in math. Your child will never get tired of these games because there are so many of them! This is definitely one to bookmark.
CoolMath-Games.com is another site full of math learning games. They also have skill games, and games for learning strategy and logic. It's partner sites, CoolMath and CoolMath4Kids, have even more games and lessons to explore.
A+ Click has a ton of great math problems, completely interactive. If your child needs any extra practice at a particular level or for a particular skill, you can find it here. These aren't games, necessarily, but they aren't always boring, either. There is nothing to purchase so it is even safe for your kids to play around with unsupervised.
When Khan Academy tutorials aren't doing the trick, you can turn to PatrickJMT. With 100s of math tutorials on everything from arithmetic to complex special mathematical applications, you'll be guaranteed to find what you need. He includes so many special topics so you can keep math exploration fun. Don't let math be all about standards, go beyond with Patrick.
LANGUAGE ARTS
Reading Bear is a phonics based reading program with over 1,200 vocabulary words mixed in. Completely free and super cute for young readers, Reading Bear is engaging and can even be used independently by children who have basic computer skills. This program is less of a game, and definitely more focused on precise, systematic learning.
Teach Your Monster To Read is a fun, interactive, story-based program for learning how to read. It teaches phonics and vocabulary in a systematic way so your child can work through it from one end to the other. It does requires a little bit of instruction for younger players, and it works better in some browsers than others, but overall it is a great little game.
Handwriting Worksheets produces dynamically created handwriting activities. Choose from print, cursive, or D'Nealian style, and then build your own worksheet. This provides the flexibility to have your children trace words about whatever they happen to be learning about, as well as your own spelling lists.
Not only does K12Reader have great resources on teaching literacy, but I really love the spelling worksheets. Built for grades 1 through 5, these worksheets help children learn new words systematically by word family and vocabulary difficulty. They also have great reading comprehension worksheets.
Phonics Games, by Family Learning, has some extra reading games for the children who might need a little more phonics reinforcement. It's certainly not a comprehensive directory of resources, but it is a great supplementary tool for teaching reading.
Storyline Online is a large collection of stories that are read aloud by members of the Screen Actors' Guild! The site provides hours of entertaining book readings and helps children develop a deeper love of books, even when you are finding yourself a little short on time. No guilt necessary.
Duolingo provides foreign language learning for all ages, and for thirteen different languages! Always free, interactive, effective, and fun. Children can work at their own pace, and the whole thing has a game-like feel. Duolingo is a great alternative to the expensive Rosetta Stone program.
SCIENCE AND HISTORY
Steve Spangler Science has a ton of great experiments you can do with your children. They also have videos of some of them, just in case you don't feel like making a mess that day. You can buy kits and supplies from them as well, but that isn't necessary to enjoy the site!
For even more science experiment ideas, head over to Science Kids. Their simple list will give you lots of experiment starters, and most of them require nothing more than things you already have in your home. They also have simple explanations of the science so both you and your child can understand what's happening.
Explore InnerBody to learn all about the human body, both anatomy and some physiology. Completely interactive, this site gives children a good visual of the layers in our bodies, and has simple descriptions of parts and functions. Images are high quality computer graphic renderings so there are no shocking images.
National Geographic and National Geographic Kids are a wealth of fascinating information about pretty much everything. With vivid images and stunning videos, your child will be able to explore their fascination with the world and learn some new every time they use the site.
CrashCourse is a YouTube channel built by the Green brothers. It is full of fascinating short and fast history and science lessons that are fun, full of humor, and to the point to keep children engaged. Their target audience is for older children, middle school and up, but they introduce great vocabulary and ideas for younger children, too.
History is The History Channel's website, and has tons of great articles, images, and videos to bring history alive for your child. Explore by topic or search for something in particular. You can also watch clips from some of their popular educational shows.
Have Fun With History is a library of supplemental American History videos, activities, links, and other resources. A lot of the videos are original sources when they can be, and there is a ton of great stuff to explore!
Biography presents the lives of hundreds of people, including videos and more. Your children will not only learn history, but will also be inspired by exploring these biographies, especially as they are presented on this site with large, easy to read text and great images.
THE ARTS
There are a lot of free online piano programs, and Furmanczyk Academy wins. Andrew is entertaining and easy for children to follow, with lots of great tricks to help memorize theory. No text to read, just watch the lessons, then have your child play around with sheet music, either free printables or a cheap beginner's music book. Use Learn To Play and Music Theory together for a more rounded program. Others might have more online tools, but no online tool can compete with simply implementing new knowledge on a real piano. For those who prefer a slightly drier but more thorough program with text to read, try Zebra Keys.
Justin Guitar is the best, most thorough, and easiest to understand free online guitar learning program out there. Many others will give intro courses and then require you to sign up for further lessons, but Justin gives you everything he has with no strings attached (no pun). ???? He starts with lots of fun info about guitars and he even gives you free printables for tab sheets and chord boxes. He does have a line of products, like accessories and DVDs, if you want to really get into it, but none of that is even remotely necessary. For a slightly different approach and a little less structure, check out FreeGuitarVideos.com.
Use The National Gallery's "Learn about art" page to explore art and its history. They have in-depth discussions on paintings and biographies of artists to enjoy. You can also find art terminology and technique, and watch video presentation of some of the art by docents.
ArtyFactory has created intricate lessons on art and design elements, including an entire section on art appreciation. Step-by-step tutorials teach you technique, while making sure that each lesson is visual first and textual second, making this site perfect for budding artists. Very thorough, you won't need much more than ArtyFactory to give your students an incredible glimpse into the world of art and design.
The Google Cultural Institute will not disappoint. Explore art, historic moments, and world wonders in a way only Google can offer, and watch your children's fascination with the world bloom. Awesome for adults, too. You can get lost in it for hours!
COMPUTER SKILLS
Dance Mat by BBC is an incredibly fun and interactive typing program geared towards younger children. With fun characters that talk to your child, they will not get bored as they are led step-by-step through their typing practice. Definitely one of the best typing programs out there. Or there's another list of typing games here.
Typing Club has typing lessons that are geared towards slightly older children. There are no characters, and it won't walk to you, but you will get more complete lessons and more typing practice. The lessons are broken down into small chunks so your child can learn at their own pace. Typing.com is another one with no frills. Simple and effective.
Learning how to code is the new wave of tech education it will be important for our children to get. Codecademyprovides interactive coding lessons for free. Even younger children can understand how to code, and this is a great tool for both you and your child to use. It also has HTML & CSS.
Code Combat is a super cool coding game that helps your child learn code intuitively through play. Some basic understanding of code can be helpful to get started, but the site is fun and colorful, and very appealing to your young coder. There is even a community for older children.
Scratch by MIT is a programming site geared towards encouraging children to create their own interactive stories, games, and animations. They will definitely need to already understand the basics of coding, but this site will take their learning to the next level, and connect them with other creators to help build collaboration skills.
PAID SERVICES
There are so many good free resources out there that you don't want to blow your budget on internet program fees, but I do have some paid service favorites that I feel are worth looking at.
Starfall.com is worth every penny, even if your child only rarely uses it. While they do offer a free version, I highly recommend the paid more.starfall.com version. They have everything from learning numbers and colors to a whole library full of learning-to-read books, as well as math through the second grade.
Brain Pop and Brain Pop Jr. are fully interactive and super fun learning centers for all major subjects, including English, Math, Science, History, and more. Sometimes your local school will have a subscription that you can utilize, so check into that.
Reading Eggs is a phenomenal step-by-step learn-to-read program for young children. It's worth the money, but with two caveats. The first is that children who are learning to read a little later (7-8) can find their cartoons too "baby-ish". Also, some children just don't learn well online with a step-by-step course. They also have ReadingEggspress for older children. Thankfully, Reading Eggs and Eggspress offer free trials.
LEARNING TO "DO"
We have been trained well in consumerism, but very little in how to produce. Children are natural do-ers, and we can foster those traits by providing them with quality experiences to build, create, and serve. Whether it's coloring in a book or painting the neighbor's fence, there is value in teaching your children to use their hands alongside their brain. This page will focus on creative and educational activities, field trips, and service projects which will enhance their learning.
You can also do your own searching online to find a lot of great project and activity ideas, follow one of the many children's activities pages on Facebook, or subscribe to any number of newsletters from your favorite activity sites. Remember, encourage them to be active, but be careful to not over schedule their day. Children need time to invent their own ways to "do".
CREATIVE AND EDUCATIONAL ACTIVITIES AND GAMES
(Search for these on Amazon or elsewhere, they are not affiliate links)
Scrabble
Boggle
Backgammon
Phase 10
Hoyle's Rules of Games
Chinese Checkers
Chess
Uno
Tri-FACTa Addition/Subtraction
Tri-FACTa Multiplication/Subtraction
Scattegories
Sequence Letters
Sequence Numbers
Sequence States and Capitals
Clumsy Thief
Sumoku
Rory's Story Cubes
Dominoes
Mancala
Sorry!
Trouble
Parcheesi
Aggravation
Clue
Monopoly
The Game of Life
Tell Tale
Spot It!
Spot It! Numbers and Shapes
Brain Quest Smart Game
Professor Noggin's Games
Fun-To-Know Puzzles
More Educational Games
FIELD TRIPS
Whether you're just taking a walk around the block, visiting the local art museum, or going on a week-long exploration adventure, your children will always learn more by doing. Take a look at these ideas, and come up with some of your own.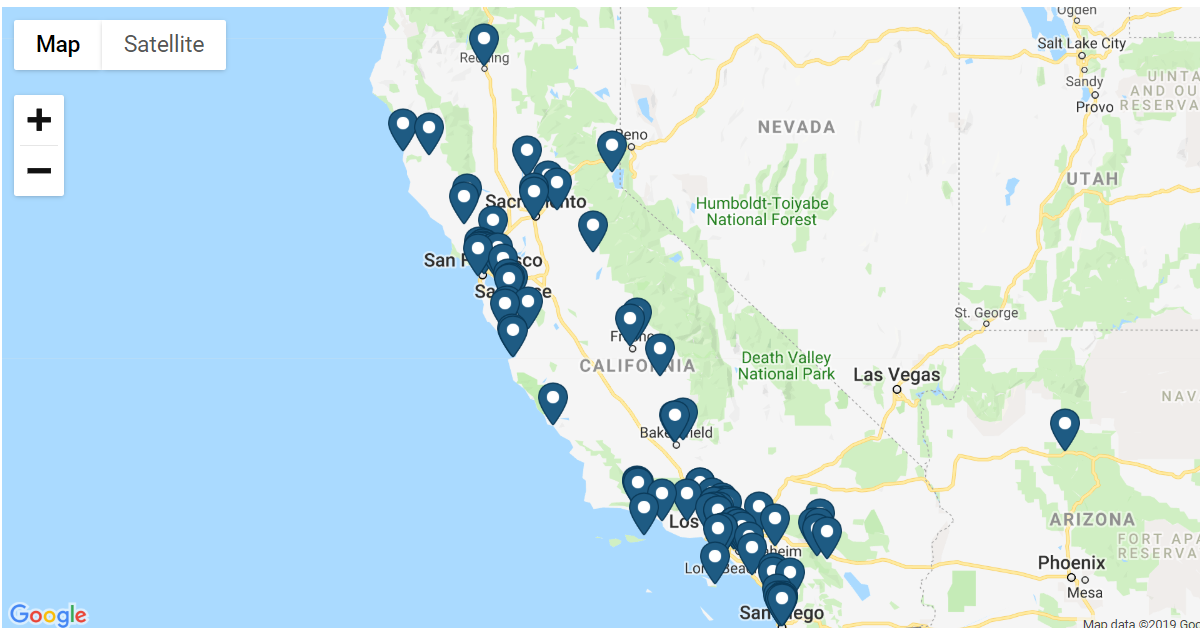 Complete Directory of "Things To Do"
SERVICE PROJECTS
Service doesn't always have to be a project. When you live more mindful of the needs of people around you, your children will too, and the world will be a better place. Teaching our children to be part of something bigger than themselves is an education in and of itself. Check out these organizations for more ideas near you.

YOU CAN NEVER HAVE TOO MANY BOOKS
A home full of books is a home full of learning. Not only does having a healthy home library improve your children's literacy, but it can be a great educational resource for learning about anything and everything!
When it comes to buying books you want to consider both cost and quality. We want to build big, beautiful home libraries on a budget. We've found the best place to find the classics is on Amazon. They have a great selection and great prices. Amazon is also your best bet for the best chapter book series, and even most curriculum products.
You can build an amazing home library using Amazon almost exclusively, and without breaking the bank. We will use it to highlight some of our favorite books. We'll also discuss other library building techniques below.
CLASSICS FOR CHILDREN
Charlotte's Web
The Secret Garden
The Wonderful Wizard of Oz
The Little Prince
Because of Winn-Dixie
The Wind in the Willows
Holes
The Haymeadow
The Lion, the Witch, and the Wardrobe
The Incredible Journey
The Jungle Book
The Velveteen Rabbit
Dr. Seuss
James and the Giant Peach
Matilda
The BFG
Charlie and the Chocolate Factory
Fantastic Mr. Fox
Where the Sidewalk Ends
The Giving Tree
SERIES FOR CHILDREN
The Boxcar Children
Magic Tree House
Geronimo Stilton
Frog and Toad
Curious George
The Neverland Girls
Judy Moody
The Mysterious Benedict Society
CLASSICS FOR TWEENS
Gulliver's Travels
Robinson Crusoe
Pride and Prejudice
Moby Dick
Little Women
The Adventures of Huckleberry Finn
The Call of the Wild
Lord of the Flies
The Pearl
Treasure Island
Around the World in 80 Days
20,000 Leagues Under the Sea
Arabian Nights
To Kill a Mockingbird
The Hobbit
The Princess Bride
Alice's Adventures in Wonderland
SERIES FOR TWEENS
The Hardy Boys
Nancy Drew
Lemony Snicket
I Survived
Frank Einstein
My Life as a Book
Encyclopedia Brown
Harry Potter
Thoroughbred
The Chronicles of Narnia
Fablehaven
Percy Jackson
CLASSICS FOR TEENS
The Count of Monte Cristo
The Three Musketeers
Don Quixote
The Lord of the Rings
Mansfield Park
Persuasion
Sense and Sensibility
Emma
Wuthering Heights
Jane Eyre
The Scarlet Pimpernel
1984
The Grapes of Wrath
The Great Gatsby
Brave New World
Of Mice and Men
The War of the Worlds
The Catcher in the Rye
Les Miserables
Oliver Twist
Great Expectations
A Tale of Two Cities
David Copperfield
Twelve Plays by Shakespeare
Shakespeare's Sonnets
The Odyssey
The Iliad
Paradise Lost
The Federalist Papers
The Anti-Federalist Papers
Thomas Paine
The Law
Best Loved Poems
Walden and Civil Disobedience
Leaves of Grass
If we've missed something you think we should have, let us know!
LIBRARY CARDS
Visit your local library and apply for borrowing privileges, also known as a library card. Most local libraries not only have great collections of books to borrow, but they also offer literacy programs, like reading activities and story times for children. Just be careful to fully understand your library's lending policies so you don't rack up overdue charges!
BUILDING A LIBRARY
Book ownership is important, not just for use in your homeschool, but to teach your children the value of books. Your home library will show your children that books are worth spending a little money on. They allow your children to cherish favorites in a way that can't be accomplished during a 3-week borrowing period. Plus, you can pass these books down for generations!
Don't feel like you need to buy a lot of books at once. Rome wasn't built in a day, and neither was their library! Create a book buying budget or allowance and slowly add to your collection. This will make it easier to read the books as they come, too. There are many places to buy inexpensive used books, like your local Goodwill, Deseret Industries, or even your local library will sometimes hold book sales. New books do have value, however, in particular where information can be dated or the books are near falling apart and will not withstand more generations of love.
Whether you get involved with a book organization, purchase a library full of books all at once, or just buy one book a month for a little while, you will never regret building your own home library!